+91 94141 15732

Our work is the presentation
of our capabilities.

Kaolin
Kaolin is a white, soft, plastic clay mainly composed of fine-grained plate-like particles. Kaolin is formed when the anhydrous aluminum silicates which are found in feldspar rich rocks, like granite, are altered by weathering or hydrothermal processes.
Quality of kaolin varies from mine to mine in many physical aspects, which in turn influence their end use. Of particular commercial interest is the degree of crystallinity which influences the brightness, whiteness, opacity, gloss, film strength, and viscosity.
Kaolin is a unique industrial mineral, which remains chemically inert over a relatively wide pH range. It is soft and non-abrasive and has a low conductivity of heat and electricity.
Description
A versatile material, kaolin has a multitude of traditional and industrial uses. Most of the kaolin mined today is used for making paper, ceramics, and in the manufacture of make-up and skin care products.
In cosmetics, kaolin helps to cleanse and exfoliate debris and skin cells on the surface of the skin. It does this by absorbing excess oil and water into itself as well as making a paste when mixed with water that has a texture. It is used for these benefits in fresh cleansers and face masks. We blend this soft clay with all sorts of beautiful essential oils and fresh ingredients, mixing it into a versatile paste that can be unpackaged such as our fresh roll cleansers, or gently baked to create solid self-preserving Toothy Tabs.
Its ability to absorb moisture into itself means it is an excellent ingredient to support product formulas that are self-preserving, by hiding water within itself away from bacteria, yeasts or molds. Clays and powders like Kaolin are highly valuable as natural preservatives: hiding excess water that may be active within a formula. By carefully mixing up ingredients in a process called dispersion, microorganisms cannot grow and reproduce, enabling products to stay fresh and clean for longer.
Grades:
Ceramics
Paint
Tableware/Dinnerware
Soap & Detergents
Pottery
Paper
Cement/white cement
Others-as per the customer's specific requirements with support from our R & D Dept.
Standard Sizes:
Lumps
Powder(150-25 microns), 100, 200, 300, 325 Mesh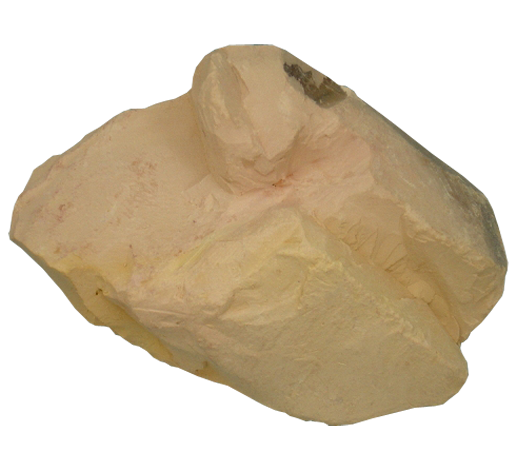 Product Details:
| Minimum Order Quantity | 250 Ton |
| --- | --- |
| State | Solid |
| Packaging Type | Packet |
| Color | White |
Physical Properties:
| S.No. | Physical Properties | Results |
| --- | --- | --- |
| 1. | Water of plasticity % | 35.97 |
| 2. | Modulus of rupture(green) Kg f/sq.cm | 55-57 |
| 3. | Dry linear shrinkage% | 41337 |
| 4. | Atterberg No | 28 |
| 5. | Reflectance/ whiteness | 78 |
| 6. | % retention on 325 mesh ( 45 micron) wet sieve | 2 |
Standard Packing available in 50 kg HDPE bags and 1or 1.25 m t Jumbo bags with liner inside , or as per customer requirements.