+91 94141 15732

Punctuality is the soul of
business.

Ball
Clay
We offer a wide variety of Ball Clay, which is composed of 10-25% mica, 20-80% kaolinite and 6-65% quartz. Our experts manufacture it using latest processing techniques and quality ingredients. It is highly appreciated for its composition, strength, and plasticity. It also plays an important role in a ceramic manufacturing industry, Sanitaryware, Electrical Porcelain insulators, Wall and floor tiles etc. Our clients can avail it in diverse customizations as per their specific needs.
Ball clay is an extremely rare mineral found in very few places around the world. Its name dates back to the early methods of mining when specialized hand tools were used to extract the clay in rough cube shapes of about 30 cm. As the corners were knocked through handling and storage these cubes became rounded and 'ball' shaped. It also is sometimes referred to as plastic clay.
Ball clays consist of ultra fine clay particles. This helps to make them sticky (or 'plastic') and easily shaped when damp (the word 'clay' is derived from the Old English 'claeg', meaning sticky). Some also have fluid properties that are valuable in the casting of large ceramic pieces such as toilet bowls. BALL CLAY is a variety of Kaolinite, like china-clay. It differs from china-clay in having high plasticity and less refractoriness.
Key ball clay properties
Ball clay is essential for ceramic production because of its high plasticity and strength. Key ball clay properties include:
High plasticity
High unfired strength
Highly controlled rheological properties
Controlled organic content
Controlled residue
Excellent workability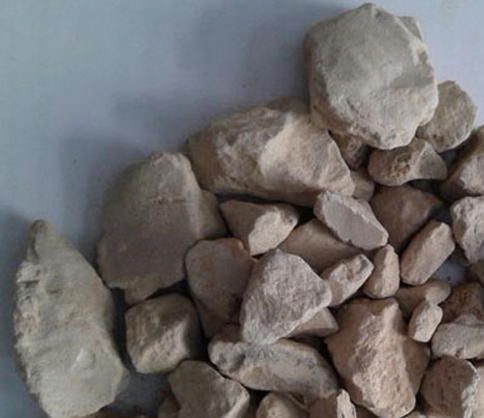 CHEMICAL ANALYSIS OF BALL CLAY
| Sr No. | Constituents | Range% |
| --- | --- | --- |
| 1. | SiO2 | 40-44 |
| 2. | Al2O3 | 32-36 |
USES:
Ball clays are used in many different industries, but in particular form a vital component in ceramic manufacturing. Ceramic tableware utilizes ball clay to provide high plasticity and a good white-fired color, combined with kaolin, feldspar and quartz. An ability to resist the effects of extremely high temperatures makes ball clay ideal for use in refractory products such as kiln insulation and furniture. Building materials such as bricks, clay pipes and roof tiles all contain ball clay.